Officers & Directors
Gordon J. Bogden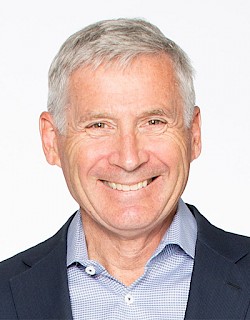 He is currently Past Chairman of the Canada Mining Innovation Council (CMIC), a member of the Advisory Board of Sapling Financial Consultants, and a founding member of the Advisory Council of the Development Partner Institute (DPI). He is a past director of Royal Gold, Inc., IAMGOLD Corporation, International Royalty Corporation (acquired by Royal Gold, Inc.), Volta Resources Inc. (acquired by B2Gold Corp.), Orvana Minerals Corp., Canplats Resources Corp. (acquired by Goldcorp Inc.), and the former CEO and Director of Alloycorp Mining Inc.
He is a past member of the Bridgepoint Active Healthcare Foundation Board and the Mt. Sinai Hospital Foundation Board, in Toronto, a former Ambassador to the Royal Ontario Museum, and was awarded the Queen Elizabeth II Diamond Jubilee Medal for his work with Right To Play as a member of the Canadian Advisory Board. In 2017, he was the recipient of the Robert Elver Mineral Economics Award in recognition for his contribution to corporate management and mineral economics by the Canadian Institute of Mining, Metallurgy and Petroleum.
Gordon holds a B.Sc. (Hons.) in Applied Science (Geology) from Queen's University, the ICD.D designation from the Institute of Corporate Directors, and is a Professional Engineer Ontario (P.Eng).