Officers & Directors
Andy Wallace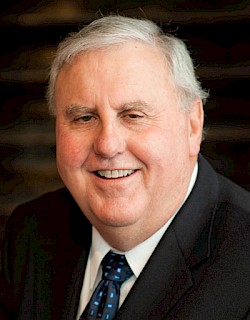 Mr. Andy Wallace is the principal of Cordex Exploration, considered by many in the mining industry to be one of the most successful gold exploration groups in the United States. Cordex was founded by the legendary John Livermore, who discovered the Carlin Mine in Nevada and a new type of gold mineralization that is now referred to as "Carlin-Type". The discovery of the Carlin Mine transformed the gold mining industry in the United States and perhaps the world. A flurry of exploration for Carlin-Type gold deposits ensued and as additional discoveries were made, the Carlin Trend of Nevada became the most prolific goldfield in the Western Hemisphere and the second largest gold depository in the world. Today the Carlin Trend reportedly hosts more than 120 million ounces of known proven and probable reserves and has produced more than 60 million ounces of gold in past production and Nevada is the largest gold producing area in the world per square kilometer.

At the height of the Nevada gold rush, in 1974, Andy Wallace joined Cordex, becoming a full-time geologist in 1978 and eventually Manager of Exploration in 1985. Cordex is credited with an unprecedented nine gold discoveries in Nevada, a number of which were under Mr. Wallace's management, including the 5-million-ounce Marigold Mine, the 12 million-ounce Stonehouse/Lone Tree Mine, and the Daisy Mine. Mr. Wallace was also involved in the discovery of the Sterling Mine and of the Dee Mine.
Mr. Wallace's experience in the gold mining industry is vast and varied and includes every aspect of mine development. At his Marigold discovery and also at the Pinson and Dee mines in Nevada, Mr. Wallace directed or was involved in, resource expansion, development, feasibility, engineering, permitting, mine construction and production. Pinson and Dee were Cordex discoveries, and in the mid-1970s Pinson accounted for 7% of all U.S. domestic gold production.

Mr. Wallace is a Certified Professional Geologist (CPG) with the American Institute of Professional Geologists. He completed a B.S. in geology at Eastern New Mexico University, an M.S. in geology at the University of Texas at El Paso, and a PhD in geology at the Mackay School of Mines at the University of Nevada, Reno.